French License (Paperback)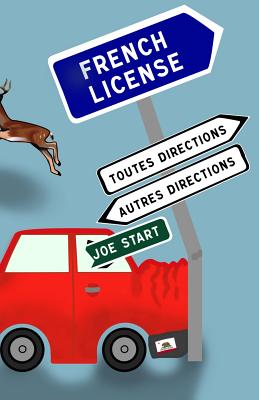 Not available to order
Backordered--delivery time uncertain
Description
---
This narrative non-fiction story covers the attempt of a Californian expat to obtain his driver's license in Paris. What appears simple enough becomes a tragicomedy as he confronts one obstacle after another. It has taken him so long, that he's able to steer the reader onto unexpected detours along the way. You'll cross funny town names, race against the clock, hear how to talk your way out of tickets, berate blas customer service agents and bump into wildlife.
There are impossible situations, 'only in France' characters and cautionary tales from the bumbling of an average Joe. Read until the end to see if he beat the odds and made it or not.
It's an easy, entertaining and quick read. Although it's not a how-to, you'll be informed with many surprising bits that even most locals don't know. Many facts are published here for the first time in English. The author intertwines facts & figures inside 40 comical stories. Chapters may be read as standalone tales, or as a chronology of mishaps on the road to the pink permit prize.
This book would appeal to anyone with a sense of black humor, an interest in cross-cultural relations, French culture, or a wonder for what happens when a na ve soul rides into the intersection of technology, globalization, tradition and local government.