Belly Up (Paperback)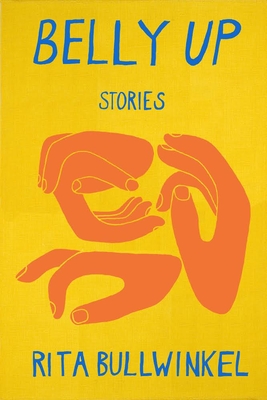 Description
---
Fiction. BELLY UP is a story collection that contains ghosts, mediums, a lover obsessed with the sound of harps tuning, teenage girls who believe they are actually plants, gulag prisoners who outsmart a terrible warden, and carnivorous churches. Throughout these grotesque and tender stories, characters question the bodies they've been given and what their bodies require to be sustained.
BELLY UP has been named a best of book pick by Nylon, Pop Sugar, Bustle, the Millions, Hello Giggles, and more BELLY UP] shows us that those 'unknown forces' do not have to remake the entire world in order to be weird. Our littles lives are strange enough.--Josephine Livingston, The New Republic These surreal stories, suffused with humor and a casual tenderness, feature the kind of writing that gets stuck inside your head, right behind your eyes, so that, after you read it, everything about the way you view the world seems colored and warped by this new lens.--Kristin Iversen, Nylon Magazine This collection, which absolutely heralds an exciting new talent, takes place at a four-way crossroads between the mind and the body, the reality we can know and the reality adjacent to our own, which we can only glimpse through fiction.--Lauren Kane, The Paris Review Bullwinkel's stories are fantastic and fabulist feats that (often) address our messy, cumbersome bodies in thrilling and imaginative ways. For example: in lieu of a bra, a man is hired to support a daughter's breasts; a woman whose plastic surgeon, when fixing her eyes, leaves her with a turkey neck (not literally but); twin brothers Gleb and Oleg, surgeon and sculptor, live in a prison infirmary and perform a thumb transplant. A compelling new voice.--Anne Yoder, The Millions This searing and surreal debut short story collection (from one of my favorite small presses) is an unusual and eerie story collection that will resonate with anyone who has ever felt that their existence was informed by the physical and the surreal.--Melissa Ragsdale, Bustle These stunning stories take place in the spaces between ordinary objects and events. They are mysterious, strange, and fearlessly funny in their expression of human isolation, and they contain the existential surprises of great literature. BELLY UP is a powerful debut by an unusually gifted writer.--Lorrie Moore At the intersection of the surreal and the real, Rita Bullwinkel has carved out a unique space in which the mundane and the strange cohabitate and sometimes frolic. The sharp, precise writing and careful observations of the human condition in her excellent first collection BELLY UP signal the debut of a major new talent.--Jeff VanderMeer Bullwinkel's delightful, passionate stories of disturbance and worried words have the best kind of frenetic energy.--Deb Olin Unferth.
About the Author
---
Rita Bullwinkel's writing has been published in Tin House, Conjunctions, BOMB, Vice, NOON, and Guernica. She is a recipient of grants and fellowships from The MacDowell Colony, Brown University, Vanderbilt University, Hawthornden Castle, and The Helene Wurlitzer Foundation. Both her fiction and translation have been nominated for Pushcart Prizes. She is an Editor at Large for McSweeney's. She lives in San Francisco and teaches at the California College of the Arts.