Girls Gone Old (Paperback)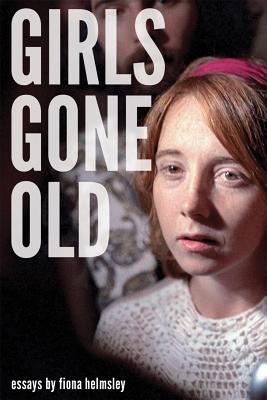 $15.95
Temporarily Unavailable
Description
---
2016 was a pivotal year for Fiona Helmsley, and on the eve of her 40th birthday, an old friend questioned the subject matter of her writing: why, so often, did Fiona reflect back on the questionable choices she made when she younger-wasn't 40 a good age to "grow up" and move on to more mature subject matter?

A few months after her friend's question, a much more monumental, catastrophic event occurred: professional ignoramus Donald J. Trump was elected president; the '80s, the decade Fiona had grown up in, had ascended to the Oval Office, big time.

In Girls Gone Old Fiona Helmsley doesn't answer her friend's question so much as she subverts it. With new essays about the confluence of '80s television, art, and sexual fantasy; addiction and illness; school shootings and serial killers; family; Andy Warhol; and the sleazy (yet sexy) misogyny of Axl Rose, Girls Gone Old rebukes the notion of the self as a lesser muse.