Danish Learner's Dictionary: 1001 Danish Words in Frequency Order with Example Sentences (Paperback)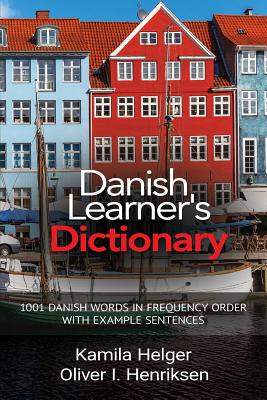 $20.18
NOT on our shelves now. Usually ships from warehouse in several days.
Description
---
Learning vocabulary is one of the most challenging aspects of learning any new language. Not only are there many thousands of words that must be memorized, there is also the potential to waste hours studying vocabulary that is not commonly used by native speakers.
A frequency dictionary is a useful tool for any language learner.
An effective strategy for any beginner or intermediate student is to use a frequency dictionary to acquire a solid vocabulary foundation by initially focusing on the most commonly used and therefore most important words. Once this foundation has been built, it is easy to continue learning new words based on the student's goals and interests.
Danish Learner's Dictionary provides a list of the most commonly used 1001 words in the Danish language. In addition to the Danish word and its English meaning, each entry contains an example sentence showing the correct usage in Danish and its corresponding English translation.
A useful resource for anyone learning the Danish language, Danish Learner's Dictionary aims to give beginner and intermediate students an efficient way to maximize their vocabulary efforts and to learn the language in an effective and enjoyable manner.