Abraham in Medieval Christian, Islamic, and Jewish Art (Index of Christian Art #4) (Paperback)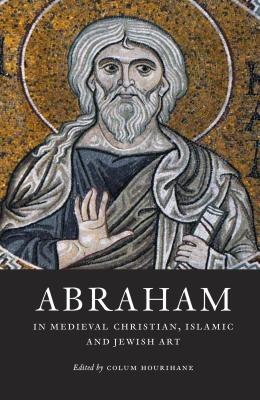 $38.50
Temporarily Unavailable
Other Books in Series
This is book number 4 in the Index of Christian Art series.
Description
---
Abraham, son of Terah or Azar and husband of Sarah, is one of the pivotal figures of the Old Testament and is generally seen as the founder of the Christian, Jewish, and Muslim faiths. He was a rich source of inspiration in all three faiths for artists of the medieval period. His life narrative from birth to death is richly recorded in a variety of media dating from the early Christian period to the end of the sixteenth century. As varied as they are numerous, the images in all three faiths show Abraham as father, husband, lover, warrior, politician, refugee, and traveler but most importantly as the symbol par excellence of steadfastness in faith. Featuring the extensive files from the Index of Christian Art, this volume also includes contributions from The Bezalel Narkiss Index of Jewish Art by Ariella Amar and Michel Sternthal and a catalogue of Islamic imagery compiled by Rachel Milstein.
This is the first volume from the Index of Christian Art to include not only images from the rich Christian holdings but also from Judaism and Islam. Covering media from enamels to terra cotta, each entry gives specific information on the object's current location, source, date, and artist, where this is known.
About the Author
---
Colum Hourihane is Director of the Index of Christian Art, Princeton University.