The Memory of Place: A Phenomenology of the Uncanny (Series In Continental Thought #41) (Paperback)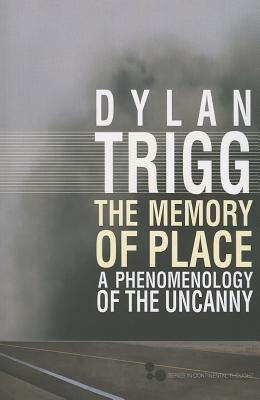 $48.93

NOT on our shelves now. Usually ships from warehouse in several days.
Description
---
From the frozen landscapes of the Antarctic to the haunted houses of childhood, the memory of places we experience is fundamental to a sense of self. Drawing on influences as diverse as Merleau-Ponty, Freud, and J. G. Ballard, The Memory of Place charts the memorial landscape that is written into the body and its experience of the world.
Dylan Trigg's The Memory of Place offers a lively and original intervention into contemporary debates within "place studies," an interdisciplinary field at the intersection of philosophy, geography, architecture, urban design, and environmental studies. Through a series of provocative investigations, Trigg analyzes monuments in the representation of public memory; "transitional" contexts, such as airports and highway rest stops; and the "ruins" of both memory and place in sites such as Auschwitz. While developing these original analyses, Trigg engages in thoughtful and innovative ways with the philosophical and literary tradition, from Gaston Bachelard to Pierre Nora, H. P. Lovecraft to Martin Heidegger. Breathing a strange new life into phenomenology, The Memory of Place argues that the eerie disquiet of the uncanny is at the core of the remembering body, and thus of ourselves. The result is a compelling and novel rethinking of memory and place that should spark new conversations across the field of place studies.
Edward S. Casey, Distinguished Professor of Philosophy at Stony Brook University and widely recognized as the leading scholar on phenomenology of place, calls The Memory of Place "genuinely unique and a signal addition to phenomenological literature. It fills a significant gap, and it does so with eloquence and force." He predicts that Trigg's book will be "immediately recognized as a major original work in phenomenology."
About the Author
---
Dylan Trigg is a postdoctoral research fellow at University College Dublin, School of Philosophy. He is also a visiting researcher at Les Archives Husserl, École Normale Supérieure, Paris. He is the author of The Aesthetics of Decay and has published widely on phenomenology, continental philosophy, and aesthetics. He lives in Dublin and Paris.
Praise For…
---
"Genuinely unique and a signal addition to phenomenological literature…. It fills a significant gap, and it does so with eloquence and force."—Edward S. Casey, Distinguished Professor of Philosophy, Stony Brook

"Important for readers of continental philosophy in general, as well as place studies and psychology, Trigg's work is an indispensable piece not to be overlooked."—International Journal of Philosophical Studies

"The rewards of (The Memory of Place)…are manifold, and its contribution to the growing literature on the uncanny is undeniable…. My experience of (Trigg's) book can be characterized in the terms that Trigg himself us

"This work marks a highly original contribution to the growing interdisciplinary, phenomenological informed, literature examining the nature of place. However, while drawing on phenomenology, this is by no means standard phenomenologically-informed

"Trigg displays an impressive knowledge of the recent literature on place, memory and the uncanny, and the book is worth the effort for those with an interest in where the concept is currently headed… . Trigg's emphasis on Merleau-Ponty

"The rewards of (The Memory of Place)…are manifold, and its contribution to the growing literature on the uncanny is undeniable…. My experience of (Trigg's) book can be characterized in the terms that Trigg himself uses: it is one of ambivalent fascination, at once enthralled and overwhelmed."
— Rain Taxi

"Important for readers of continental philosophy in general, as well as place studies and psychology, Trigg's work is an indispensable piece not to be overlooked."
— International Journal of Philosophical Studies