If We Were Electric: Stories (Flannery O'Connor Award for Short Fiction #115) (Paperback)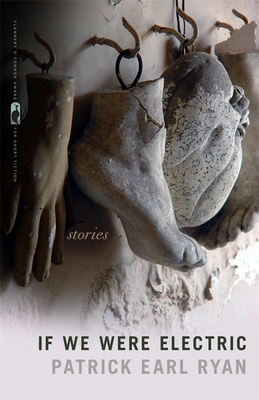 Description
---
If We Were Electric's twelve stories celebrate New Orleans in all of its beautiful peculiarities: macabre and magical, muddy and exquisite, sensual and spiritual. The stunning debut collection finds its characters in moments of desire and despair, often stuck on the verge of a great metamorphosis, but burdened by some unreasonable love. These are stories about missed opportunities, about people on the outside who don't fit in, about the consequences of not mustering enough courage to overcome the binds.
In "Feux Follet," an old man's grief attracts supernatural lights in the dark Louisiana swamps. An exploding transformer's raw, unnerving energy in the title story matches the strange, ferocious temper of an unlucky hustler. "Blackout" sets the profound numbness of a young man physically abused by his mentally unstable partner beside the meaningful beauty of an unexpected moment of joy with someone else. The teenage narrator in "Before Las Blancas" is so overwhelmed by his sexuality that he abandons everything and everyone he's known to live in a happy illusion . . . in Mexico. And "Where It Takes Us" is a poignant, understated snapshot of a gay man who accompanies his straight, HIV-positive brother to the race track to bond again.
About the Author
---
PATRICK EARL RYAN was born and raised in New Orleans, Louisiana. His work has appeared in the Ontario Review, Pleiades, Best New American Voices, San Francisco Bay Guardian, Men on Men: Best New Gay Fiction for the Millennium, Cairn, and the James White Review. Founder and editor in chief of Lodestar Quarterly, Ryan has also taught martial arts philosophy and tai chi chuan for many years. He lives in San Francisco, California.