The History of Vegas (Paperback)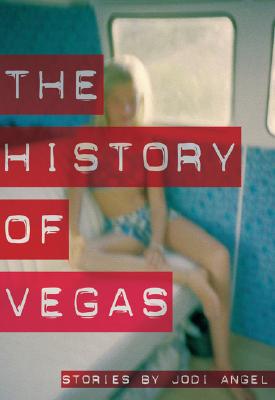 $12.95
ON HAND in at least ONE of our stores. Click through or call for up-to-the-minute availability.
Description
---
"Flawless" ("JT Leroy"); "thoroughly enjoyable read" (San Francisco Chronicle); "wonderful, terrible, dangerous stories" (Pam Houston). Jodi Angel's collectionnow in paperbackreceived widespread acclaim encapsulated by the Buffalo Daily News: "She's got gripping tales to tell, and each comes across as that rare bird of fictionthe utterly fresh story." The teenaged characters face situations spiraling out of their control, and each totters between disaster and grace. "This precarious world is putty in Jodi Angel's nimble hands," hails the Los Angeles Times. Written with raw directness and understanding that makes these ten stories impossible to forget, The History of Vegas is a must-read debut.
About the Author
---
Jodi Angel won a skateboard in a writing contest at age seven. She lives in Northern California and teaches creative writing at UC Davis.