Scottsboro: A Tragedy of the American South (Jules and Frances Landry Award) (Paperback)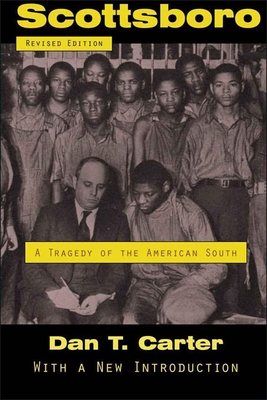 $33.68

NOT on our shelves now. Usually ships from warehouse in several days.
Description
---
Scottsboro tells the riveting story of one of this country's most famous and controversial court cases and a tragic and revealing chapter in the history of the American South. In 1931, two white girls claimed they were savagely raped by nine young black men aboard a freight train moving across northeastern Alabama. The young men-ranging in age from twelve to nineteen-were quickly tried, and eight were sentenced to death. The age of the defendants, the stunning rapidity of their trials, and the harsh sentences they received sparked waves of protest and attracted national attention during the 1930s. Originally published in 1970, Scottsboro triggered a new interest in the case, sparking two film documentaries, several Hollywood docudramas, two autobiographies, and numerous popular and scholarly articles on the case. In his new introduction, Dan T. Carter looks back more than thirty-five years after he first wrote about the case, asking what we have learned that is new about it and what relevance the story of Scottsboro still has in the twenty-first century.
About the Author
---
Dan T. Carter, Educational Foundation Professor Emeritus at the University of South Carolina, is the author of a number of books, including The Politics of Rage: George Wallace, the Origins of the New Conservatism, and the Transformation of American Politics, which was the basis for the award-winning documentary George Wallace: Settin' the Woods on Fire. The 1970 publication of Scottsboro: A Tragedy of the American South inspired a 1976 docudrama that rekindled controversy and interest in the case.