The Complete Stories (The Schocken Kafka Library) (Paperback)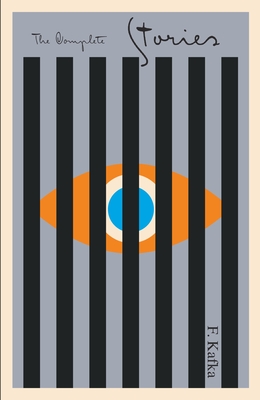 $17.00
On Our Shelves Now. Call store for up-to-the-minute availability.
Staff Reviews
---
What strange and wonderful labyrinths these stories are! They are like dreams that I both long to exit and never want to wake up from. Full of obsession, anxiety, sorry, and humor, they make me re-think what it means to tell a story from start to finish and, cliché as it sounds, what it means to be human. These stories, both published and unpublished in Kafka's lifetime, left in varied stages of fragmentation and completion, have the simultaneous ability to dismember, confuse, and enlighten. They exist at both the register of a shout and a soft, prayer-like whisper. I may never have Kafka completely "figured out," but I know that his stories will continue to echo and resound within me for a long, long time.
— KB
Description
---
The Complete Stories brings together all of Kafka's stories, from the classic tales such as "The Metamorphosis," "In the Penal Colony," and "A Hunger Artist" to shorter pieces and fragments that Max Brod, Kafka's literary executor, released after Kafka's death. With the exception of his three novels, the whole of Kafka's narrative work is included in this volume. 
About the Author
---
Franz Kafka was born in 1883 in Prague, where he lived most of his life. During his lifetime, he published only a few short stories, including "The Metamorphosis," "The Judgment," and "The Stoker." He died in 1924, before completing any of his full-length novels. At the end of his life, Kafka asked his lifelong friend and literary executor Max Brod to burn all his unpublished work. Brod overrode those wishes.
Praise For…
---
"[Kafka] spoke for millions in their new unease; a century after his birth, he seems the last holy writer, and the supreme fabulist of modern man's cosmic predicament."
—from the Foreword by John Updike
 
"The distinction Kafka, or his heroes, draw between this world and the world does not imply that there are two different worlds, only that our habitual conceptions of reality are not the true conception."
—W. H. Auden
 
"An important book, valuable in itself and absolutely fascinating. The stories are dreamlike, allegorical, symbolic, parabolic, grotesque, ritualistic, nasty, lucent, extremely personal, ghoulishly detached, exquisitely comic, numinous, and prophetic."
—The New York Times