Shinto: The Kami Way (Paperback)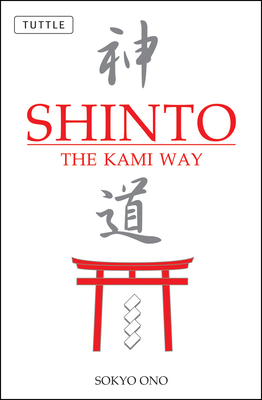 $12.95
Temporarily Unavailable
Description
---
"An excellently rounded introduction by an eminent Shinto scholar."--Library Journal
Shinto, the indigenous faith of the Japanese people, continues to fascinate and mystify both the casual visitor to Japan and the long-time resident. Relatively unknown among the religions of the world,
Shinto: The Kami Way
provides an enlightening window into this Japanese faith. In its general aspects, Shinto is more than a religious faith. It is an amalgam of attitudes, ideas, and ways of doing things that through two millennia and more have become an integral part of the manner of the Japanese people. Shinto is both a personal faith in the kami--objects of worship in Shinto and an honorific for noble, sacred spirits--and a communal way of life according to the mind of the kami. This introduction unveils Shinto's spiritual characteristics and discusses the architecture and function of Shinto shrines. Further examination of Shinto's lively festivals, worship, music, and sacred regalia illustrates Shinto's influence on all levels of Japanese life. Fifteen photographs, numerous drawings and Dr. Ono's text introduce the reader to two millennia of indigenous Japanese belief in the kami and communal life.
Chapters include:
The Kami Way
Shrines
Worship and Festivals
Political and Social Characteristics
Some Spiritual Characteristics
About the Author
---
Dr. Sokyo Ono was a professor at Kokugakuin Daigaku, a Shinto university in Tokyo, and has lectured for the National Association of Shinto Shrines. He also served as Executive Director of the International Institute for the Study of Religions and the Japan Religious Cooperative Council William Woodard directed the research unit of the Religious and Cultural Resources Division, Civil Information and Education Section, SCAP from 1946 to 1952.