Our Non-Christian Nation: How Atheists, Satanists, Pagans, and Others Are Demanding Their Rightful Place in Public Life (Hardcover)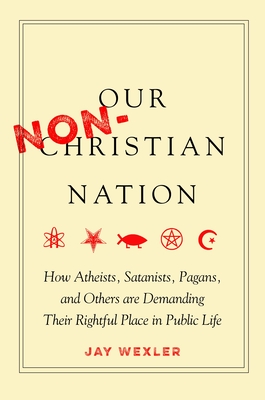 $25.00

ON HAND in at least ONE of our stores. Click through or call for up-to-the-minute availability.
Description
---
In recent years, members of minority religions and atheists have rightly taken advantage of Supreme Court decisions that open up government funding, institutions, and property to participate in public life alongside the Christian majority. Jay Wexler argues for the importance of this movement and travels around the country to meet some of the people on its front line.
About the Author
---
A Professor at Boston University School of Law, Jay Wexler is also a humorist, short story writer, and novelist. A one-time clerk to Justice Ruth Bader Ginsburg and former lawyer at the US Department of Justice, he has written for National Geographic, The Boston Globe, McSweeney's Internet Tendency, Salon, and many other outlets. His books include When God Isn't Green (2016) and Holy Hullabaloos.