The Way Home (Paperback)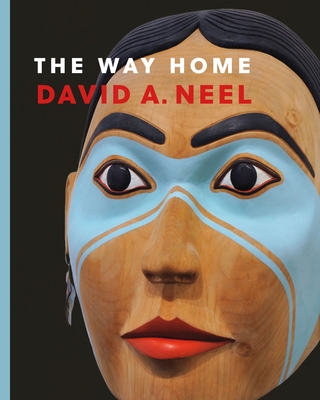 $32.95
ON HAND in at least ONE of our stores. Click through or call for up-to-the-minute availability.
Description
---
David Neel was an infant when his father, a traditional Kwakiutl artist, returned to the ancestors, triggering a series of events that would separate David from his homeland and its rich cultural traditions for twenty-five years. When the aspiring photographer saw a mask carved by an ancestor in a Texas museum, the encounter inspired him to return home and follow in his father's footsteps. Drawing on memory, legend, and his own art, Neel recounts his struggle to reconnect with his culture and become an accomplished Kwakwa_ka_'wakw artist. His memoir is a testament to the strength of the human spirit to overcome great obstacles and to the power and endurance of Indigenous culture and art.
About the Author
---
David Neel, carver, jeweller, painter, printmaker, and photographer, comes from a family of traditional Kwakwa̱ka̱'wakw artists, including Dave Neel Sr., Ellen Neel, Mungo Martin, and Charlie James. In addition to apprenticing with carvers in Fort Rupert, he received training in fine arts from the University of Kansas and Mount Royal College in Alberta. He is the author of Our Chiefs and Elders: Words and Photographs of Native Leaders and The Great Canoes: Reviving a Northwest Coast Tradition. He is dedicated to promoting and preserving his Kwakwa̱ka̱'wakw heritage.