Popeye and Olive Oyl: Collectible Figurines and Illustrated Book (RP Minis) (Paperback)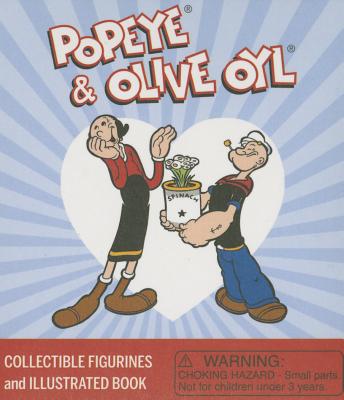 Not available to order
Out of Print. Not available to order.
Description
---
Popeye's famous love of spinach allows him to perform astounding feats of strength, but he's also crazy about his girlfriend, Olive Oyl. Celebrate the lovebirds with this kit, which includes bendable figurines of Popeye and Olive Oyl and a 32-page book filled with full-color illustrations.


About the Author
---
Since his first appearance in 1929, Popeye the Sailor has evolved into a pop culture icon. Known to perform astounding feats of strength when fortified with spinach, Popeye is the perfect reluctant hero who is often forced to step up and set things right.