Doing Cultural Studies: The Story of the Sony Walkman (Paperback)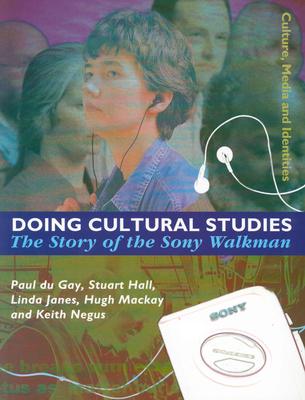 Not available to order
Stock uncertain--should fulfill within 10 days or so
Description
---
In recent years culture' has become a central concern in a wide range of fields and disciplines. This book introduces the main substantive and theoretical strands of this turn to culture' through the medium of a particular case study: that of the Sony Walkman. Using the example of the Walkman, the book indicates how and why cultural practices and institutions have come to play such a crucial part in our lives, and introduces some of the central ideas, concepts and methods of analysis involved in conducting cultural studies.
The authors identify five major cultural processes - representation, identity, production, consumption and regulation - which together constitute a kind of cultural circuit' that can be used to structure the study of any cultural text or artefact. It is the cultural circuit which is used here to analyze the Walkman as a cultural object.
This unique book offers not only an introduction to key issues and debates in contemporary cultural studies, but also a practical illustration of how cultural studies can be used to make sense of our everyday lives.
Doing Cultural Studies: The Story of the Sony Walkman is the first of a series of books developed by the Open University which aims to offer a comprehensive and innovative introduction to contemporary cultural studies. The series editor is Professor Stuart Hall.