Keys: Their history and collection (Shire Library) (Paperback)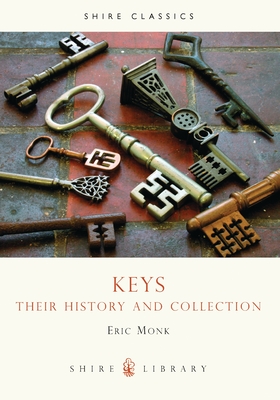 Not available to order
Out of Print. Not available to order.
Description
---
The oldest keys known to exist date from around 4,000 BC in Ancient Egypt. These were simple wooden cylinders that were part of a mechanism to secure doors. By the time of the Roman Empire, metal keys were in common usage and had begun to adopt the recognizable pattern of keys today. This book tells the complete story of the key, backed by numerous photos from all time periods.
Today, old keys are more than just security mechanisms. They are highly collectable artifacts that can either be artistically beautiful or coldly functional, but either way, they can help us unlock the secrets of the past.
About the Author
---
Following service with the Royal Air Force in the Second World War, Eric Monk joined the building industry, initially as an architectural draughtsman, then as a designer of specialized building products and subsequently in technical sales in the industry. He has now returned to his first interest - the drawing board - and works as a freelance illustrator, mainly of architectural subjects. A founder member of the Society of Architectural Illustration, he operates from his home in the delightful Cotswold village of Minchinhampton, where he enjoys recording with his pen the stone buildings of the area.