Esoteric Freemasonry: Rituals & Practices for a Deeper Understanding (Paperback)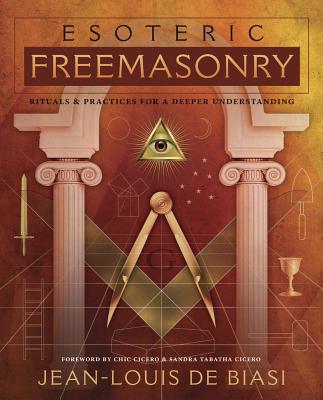 $22.99
NOT on our shelves now. Usually ships from warehouse in several days.
Description
---
The Sacred Realm of Freemasonry Awaits
Esoteric Freemasonry takes you deep into the mystical side of this fascinating secret society and shows you how to carry out the most powerful practices. Learn how to enter your inner temple and accomplish the ancient mysteries. Discover the compelling links to Egyptian Freemasonry as you progress through the degrees of initiation. Using this guide's profound rituals and its exploration of Masonic tradition, you'll take the next step in your spiritual practice and improve all realms of life.
As a leading Mason in Europe, Jean-Louis de Biasi was appointed Grand Officer after successfully restoring the esoteric and Egyptian degrees in one of the most important French Masonic groups, the Grand Orient of France. With access to highly restricted teachings, Jean-Louis is a foremost authority on little-known rituals and practices that can be used by lodges and individually.
Freemasonry is an ancient and powerful initiatic organization, with both public and esoteric doctrines. The inner teachings and practices of the esoteric tradition are indispensable for any serious student of this often misunderstood fellowship.
About the Author
---
Jean-Louis de Biasi is an author, lecturer, and philosopher. He has been initiated into the highest degrees of several Western traditions, is the Grand Master of the Ordo Aurum Solis, and G. P. of the Kabbalistic Order of the Rose-Cross. Prior to his involvement in American Freemasonry, he received the highest degrees in Freemasonry in Europe including the degrees of Egyptian Freemasonry. He specializes in Esoteric Freemasonry and rituals. With his wife Patricia, he is the co-founder of the online store Theurgia and Theurgia University. The latter offers online courses on the subjects familiar to the readers of Llewellyn Publications. To learn more about Jean-Louis de Biasi, please visit him online at: www.debiasi.org.