Racquetball Fundamentals (Paperback)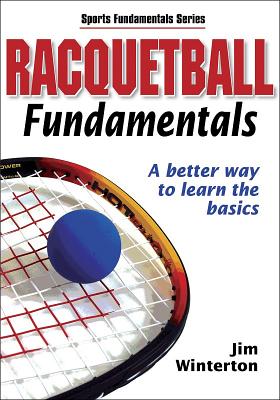 Not available to order
Stock uncertain--should fulfill within 10 days or so
Description
---
Head to the court and learn to hit that winning kill shot in no time at all Racquetball Fundamentals will have you playing and competing while you master the basics of the game.
You'll learn shot techniques for the forehand, backhand, serve, return of serve, passing shot, side-wall shot, and kill shot. You will also become more competitive with instruction on shot selection, court positioning, and footwork. Soon you'll be winning your share of matches as you employ those techniques with the tactics taught for both singles and doubles play.
More than 75 drills and games will speed your learning and improve your performance. You'll also gain a greater understanding of the game's rules, scoring, etiquette, and safety.
Racquetball Fundamentals is a better way to learn the basics in less time. Use it now and get a step--and point--ahead of your next opponent.
See all the titles available in the Sports Fundamentals Series.

About the Author
---
With more than 30 years of experience coaching athletes from the beginner to the elite levels, Jim Winterton is recognized as one of the best racquetball coaches in the world. He is director of the High Performance Racquetball Camp in Colorado Springs, Colorado, and has coached the U.S. national team for 12 years. During this time he has led his teams to five Tournaments of the Americas team crowns (1992, 1994, 1996, 1998, and 2002) and three first-place standings in the Pan American Games (1995, 1999, and 2003). Winterton also served a brief term as coach of the U.S. junior national team before accepting the position of head coach of the Mexican national team from 1999 to 2001. He has been named Racquetball Coach of the Year by the United States Olympic Committee three times (1995, 1999, and 2003) and was a Racquetball Hall Of Fame inductee in 1999. Winterton is coaching clinician for the International Professional Racquetball Organization and is a certifying instructor for the American Professional Racquetball Organization. He also runs a racquetball program at Gold's Gym in Syracuse, New York. His coaching philosophy is simple: Practice makes perfect is not true; perfect practice makes perfect is true.Winterton resides in Liverpool, New York.