Linocut and Reduction Printmaking: Design and techniques (Hardcover)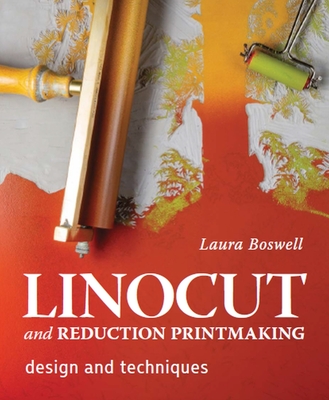 $55.00
Temporarily Unavailable
Description
---
This beautiful book reveals the astonishing flexibility and creative possibilities of the linocut printmaking technique.

Written by a leading and innovative linocut printmaker, it focuses on the reduction printing technique and gives detailed, practical help to choosing and using tools and materials, plus generous creative advice on designing specifically for linocut. With over 300 lavish illustrations, it is sure to inspire every aspiring and experienced printmaker to pick up their blade and start cutting.

Divided into three parts, this book introduces the reader to the infinite possibilities of working with traditional artist's lino. Explains the tools and materials you'll need, as well as vital techniques such as sharpening your tools and installing a printing press. There is instruction on how to draft a design and transfer it to lino, ready for cutting and printing. Finally, there are step-by-step sequences to eight different prints, broken down into layers and showing the build-up of colors.
About the Author
---
Laura Boswell is a printmaker specializing in linocut, woodblock and Japanese woodblock printing. Laura is constantly exploring new and inventive ways of working with linocut, manipulating her cutting and printing to capture the subtleties of light and weather in her landscape prints. This book shares her wealth of experience and enthusiasm for the linocut process and her love of experimenting with the technique. Laura has trained in the UK and Japan, and her linocut prints are in national and museum collections. She is an elected member of the Royal Society of Painter Printmakers. An experienced teacher, Laura's first book Making Japanese Woodblock Prints was published by The Crowood Press in 2019.