The New Natural History of Madagascar (Hardcover)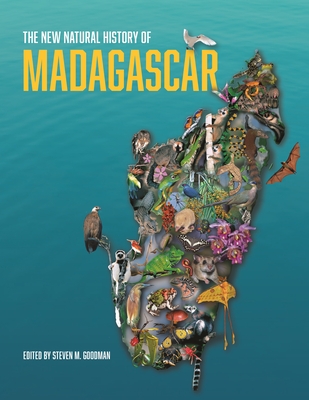 Description
---
A marvelously illustrated reference to the natural wonders of one of the most spectacular places on earth
Separated from Africa's mainland for tens of millions of years, Madagascar has evolved a breathtaking wealth of biodiversity, becoming home to thousands of species found nowhere else on the planet.
The New Natural History of Madagascar
provides the most comprehensive, up-to-date synthesis available of this island nation's priceless biological treasures. Now fully revised and expanded, this beautifully illustrated compendium features contributions by more than 600 globally renowned experts who cover the history of scientific exploration in Madagascar, as well as the island's geology and soils, climate, forest ecology, human ecology, marine and coastal ecosystems, plants, invertebrates, fishes, amphibians, reptiles, birds, and mammals. This invaluable two-volume reference also includes detailed discussions of conservation efforts in Madagascar that showcase several successful protected area programs that can serve as models for threatened ecosystems throughout the world.
Provides the most comprehensive overview of Madagascar's rich natural history
Coedited by 18 different specialists
Features hundreds of new contributions by world-class experts
Includes hundreds of new illustrations
Covers a broad array of topics, from geology and climate to animals, plants, and marine life
Sheds light on newly discovered species and draws on the latest science
An essential resource for anyone interested in Madagascar or tropical ecosystems in general, from biologists and conservationists to ecotourists and armchair naturalists
About the Author
---
Steven M. Goodman is the MacArthur Field Biologist at the Field Museum of Natural History, a cofounder of Association Vahatra in Antananarivo, Madagascar, and Professor Honoris Causa at the University of Antananarivo. He has authored or coauthored close to 600 publications concerning different aspects of Madagascar.