Following the Wild Bees: The Craft and Science of Bee Hunting (Paperback)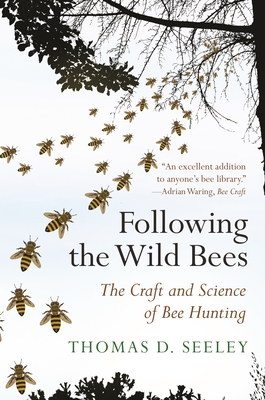 $16.95
ON HAND in at least ONE of our stores. Click through or call for up-to-the-minute availability.
Description
---
A how-to book on an exhilarating outdoor activity and a unique meditation on the pleasures of the natural world
Following the Wild Bees
is a delightful foray into the pastime of bee hunting, an exhilarating outdoor activity that used to be practiced widely but which few people know about today. Weaving informative discussions of bee biology with colorful anecdotes, personal insights, and beautiful photos, Thomas Seeley describes the history and science behind this lost pastime and how anyone can do it. The bee hunter's reward is a thrilling encounter with nature that challenges mind and body while also giving insights into the remarkable behavior of honey bees living in the wild. Whether you're a bee enthusiast or just curious about the natural world, this book is the ideal companion for newcomers to bee hunting and a rare treat for armchair naturalists.
About the Author
---
Thomas D. Seeley is the Horace White Professor in Biology at Cornell University. His books include The Lives of Bees, Honeybee Democracy, and Honeybee Ecology (all Princeton).