Princeton and the Gothic Revival: 1870-1930 (Publications of the Art Museum #20) (Hardcover)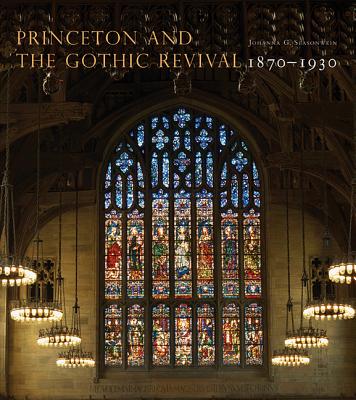 Description
---
Princeton and the Gothic Revival investigates America's changing attitudes toward medieval art around the turn of the twentieth century through the lens of Princeton University and its role as a major patron of Gothic Revival art and architecture. Johanna Seasonwein charts a shift from eclecticism to a more unified, "authentic" approach to medieval art, and examines how the language of medieval forms was used to articulate a new model of American higher education in campus design and the classroom.
The catalog for an exhibition at the Princeton University Art Museum,
Princeton and the Gothic Revival
breaks new ground by addressing why universities, and Princeton in particular, were so effective at bringing together what had been disparate interests in the Middle Ages. Revivalists and Medievalists were often at odds, yet at Princeton they used the language of the Middle Ages to create a new identity for the American university, one that was steeped in the traditions of Oxford and Cambridge but also embraced the model of the German research university.
Princeton and the Gothic Revival
provides an overview of Princeton's Romanesque and Gothic Revival architecture and examines the changing approach to the idea of the "Gothic" by looking at three Princeton buildings and their stained glass windows: the Marquand Chapel, Procter Hall at the Graduate College, and the University Chapel.
About the Author
---
Johanna G. Seasonwein is the Andrew W. Mellon Curatorial Fellow for Academic Programs at the Princeton University Art Museum. An art historian specializing in the Middle Ages, she holds a PhD from Columbia University.