Near the Exit: Travels with the Not-So-Grim Reaper (Paperback)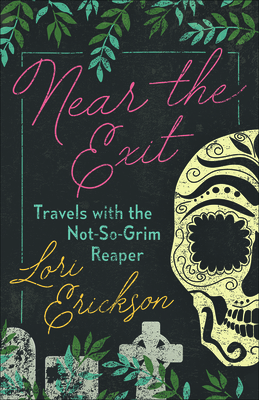 $17.00
NOT on our shelves now. Usually ships from warehouse in several days.
Description
---
An ideal guidebook to facing the inevitable. Foreword Reviews
After her brother died unexpectedly and her mother moved into a dementia-care facility, spiritual travel writer and Episcopal deacon Lori Erickson felt called to a new quest: to face death head on, with the eye of a tourist and the heart of a pastor. Blending memoir, spirituality, and travel, Near the Exit examines how cultures confront and have confronted death, from Egypt's Valley of the Kings and Mayan temples, to a Colorado cremation pyre and Day of the Dead celebrations, to Maori settlements and tourist-destination graveyards. Erickson reflects on mortality the ways we avoid it, the ways we cope with it, and the ways life is made more precious by accepting it in places as far away as New Zealand and as close as the nursing home up the street. Throughout her personal journey and her travels, Erickson helps us to see that one of the most life-affirming things we can do is to invite death along for the ride.
About the Author
---
Lori Erickson is one of America's top travel writers specializing in spiritual journeys and is an Episcopal deacon. She's the author of the memoir Holy Rover: Journeys in Search of Mystery, Miracles, and God, which was a finalist for the 2017 Travel Book of the Year INDIES Award from Foreword Reviews. She lives in Iowa City, Iowa, with her husband.