The Adventures of Tom Sawyer: The Authoritative Text with Original Illustrations (Mark Twain Library) (Hardcover)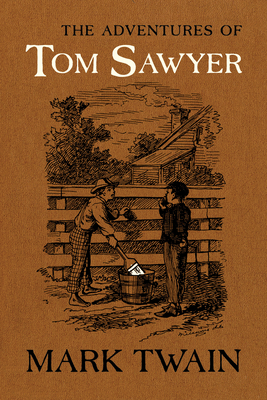 $26.95

Click the TITLE to view store availability
Description
---
A beautiful hardcover repackaging of this timeless classic from the publishers of the Autobiography of Mark Twain and in partnership with the Mark Twain Project.

This definitive edition of The Adventures of Tom Sawyer, one of the world's best-loved books, was the first version since the original publication to be based directly on the author's manuscript. It includes all of the "200 rattling pictures" Mark Twain commissioned from one of his favorite illustrators, True W. Williams. Prepared by the Mark Twain Papers, the official archive of Sam Clemens's papers at the University of California, Berkeley, this volume also contains a wealth of helpful explanatory notes, along with a selection of original documents by Mark Twain, including several letters in his inimitable voice about writing Tom Sawyer and about its original publication—everything the discerning reader needs to enjoy this classic of American literature again and again.
About the Author
---
John C. Gerber and Paul Baender were both members of the Iowa-California Works of Mark Twain.