Deviance: Social Constructions and Blurred Boundaries (Paperback)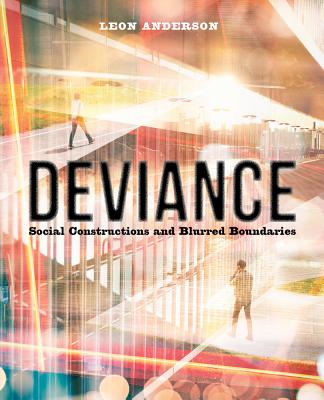 $104.93
NOT on our shelves now. Usually ships 1-10 business days from warehouse. ETA will be updated with email order confirmation.
Description
---
Deviance: Social Constructions and Blurred Boundaries
draws on up-to-date scholarship across a wide spectrum of deviance categories, providing a symbolic interactionist analysis of the deviance process. The book addresses positivistic theories of deviant behavior within a description of the deviance process that encompasses the work of deviance claims-makers, rule-breakers, and social control agents.  
Students: 
are introduced to the sociology of deviance
learn to analyze several kinds of criminal deviance that involve unwilling victims—such as murder, rape, street-level property crime, and white-collar crime
learn to examine several categories of "lifestyle" and "status" deviance
develop skills for critical analysis of criminal justice and social policies
Overall, students gain an understanding of the sociology of deviance through cross-cultural comparisons, historical overview of deviance in the U.S., and up-close analysis of the lived experience of those who are labeled deviant as well as responses to them in the U.S. today.
Instructor Resources are available to easily help with lecture and exam preparation. 
About the Author
---
Leon Anderson is Professor of Sociology at Utah State University. He is coauthor of Down on Their Luck and Analyzing Social Settings, 4th Edition. Before arriving at Utah State University, he was on the faculty at Ohio University. He has served as chair of the Department of Sociology, Social Work, and Anthropology at Utah State and the Department of Sociology and Anthropology at Ohio University. He is best known for his collaborative research on homelessness and for his expertise in qualitative research methods.