Escape by Bike: Adventure Cycling, Bikepacking and Touring Off-Road (Paperback)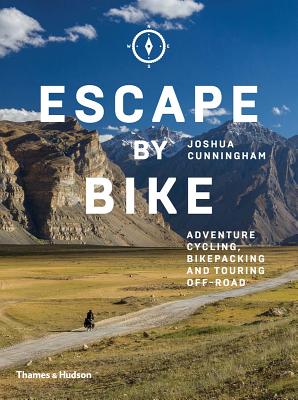 $29.95
ON HAND in at least ONE of our stores. Click through or call for up-to-the-minute availability.
Description
---
A practical and inspirational guide to planning every kind of off-road cycling, from nearby "microadventures" to global itineraries, drawing on the author's own epic journeys
From wilderness treks to weekends spent following local coastal paths, adventure cycling combines cycle touring, mountain biking, and camping to open up new and exciting possibilities for adventure on two wheels.
Cycling writer and photographer Joshua Cunningham spent eleven months cycling from London to Hong Kong, a journey that spanned twenty- six countries and 13,670 miles. During his journey, he captured thousands of photographs of the landscapes—many barely touched by humans— and acquired a wealth of invaluable experience, from arranging travel and selecting the best bike to what to pack for each climate and terrain, and how to choose and navigate your route.
Part travelogue, part practical guide, this exhilarating account divides the stages of Cunningham's tour into five chapters, each focusing on a geographical environment: forest, desert, mountain, tropical, and urban. Packaged in a travel-friendly format, this combination of practical text and inspiring photography will appeal to every bike adventurer.
About the Author
---
Joshua Cunningham is a writer, photographer, and consultant who specializes in cycling, fitness, travel, and adventure. He has worked in editorial teams for Cyclist magazine and Bikes Etc, and his photography appears in sport and travel magazines.
Praise For…
---
An impressive account of a global bike journey that's equal parts travelogue and tales of endurance. Cunningham, an experienced cycle tourist, photographer, and writer, vividly portrays his exploits with colorful photos… Each section provides useful advice and information to potential riders on preparation, bike selection, gear, shelter, sleeping, food, safety, navigation, language barriers, timing, and budget, which can all vary depending on the journey. Also included is basic guidance that true adventure cyclists are already aware of, but daydreamers and beginners looking for encouragement will enjoy.