Fluid Concepts and Creative Analogies: Computer Models Of The Fundamental Mechanisms Of Thought (Paperback)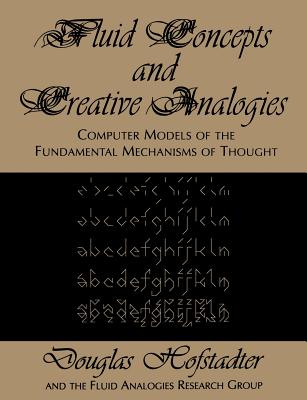 $24.00
ON HAND in at least ONE of our stores. Click through or call for up-to-the-minute availability.
Description
---
Readers of earlier works by Douglas Hofstadter will find this book a natural extension of his style and his ideas about creativity and analogy; in addition, psychologists, philosophers, and artificial-intelligence researchers will find in this elaborate web of ingenious ideas a deep and challenging new view of mind.
About the Author
---
Douglas Hofstadter is College of Arts and Sciences Professor of Cognitive Science and Computer Science at Indiana University, Bloomington. His other books include the Pulitzer Prize-winning Gö, Escher, Bach: an Eternal Golden Braid; Metamagical Themas; The Mind's I; Fluid Concepts and Creative Analogies; Le Ton beau de Marot; and Surfaces and Essences, with Emmanuel Sander. He lives in Bloomington, Indiana.