Men in Bed: What Every Woman Needs to Know About Her Guy's Sexual Behavior (Paperback)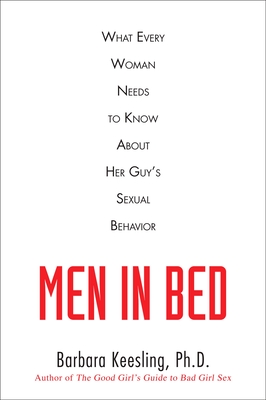 $15.00
ON HAND in at least ONE of our stores. Click through or call for up-to-the-minute availability.
Description
---
The bestselling author of The Good Girl?s Guide to Bad Girl Sex helps women understand what goes on between men?s ears when they?re between the sheets

Noted sex educator Barbara Keesling presents a much needed toolkit for women seeking a more satisfying sex life with their men. She explains the physical and psychological causes of common (and not so common) male sexual concerns?including lack of desire, longevity and erection problems, issues stemming from age, stress, alcohol and substance abuse, and sex addiction?and suggests what a woman can do to help. Packed with anecdotes, sex positions, hands-on techniques, and advice on how to have effective conversations with a partner without triggering insecurity, Men in Bed is an essential troubleshooting guide for all women.