Intention and Causation in Medical Non-Killing: The Impact of Criminal Law Concepts on Euthanasia and Assisted Suicide (Biomedical Law and Ethics Library) (Paperback)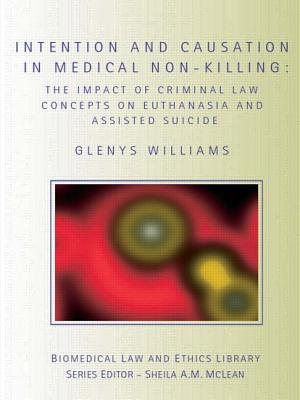 $80.93
Temporarily Unavailable
Description
---
Analyzing the concepts of intention and causation in euthanasia, this timely new book explores a broad selection of disciplines, including criminal and medical law, medical ethics, philosophy and social policy and suggests an alternative solution to the one currently used by the courts, based on grading different categories of killing into a formalized justificatory defence.
This text explores how culpability, blameworthiness and liability are ascribed and how ascertaining mens rea and actus reus are problematic in an end-of-life decision-making scenario. Williams criticizes the way the courts rely so exclusively on the criminal concepts of intention and causation in such medical scenarios and examines and raises awareness of the inadequate and inappropriate legal framework within in which judges have to operate.
Topical and compelling, this significant contribution argues for a more open and honest approach which would, in turn, provide the certainty, consistency and equality required by the law.
This is a quintessential read for all students studying medical and healthcare law and the legal aspects of health and medicine.
About the Author
---
Glenys Williams is at the Department of Law, University of Wales Aberystwyth.