Iceland: Land of the Sagas (Paperback)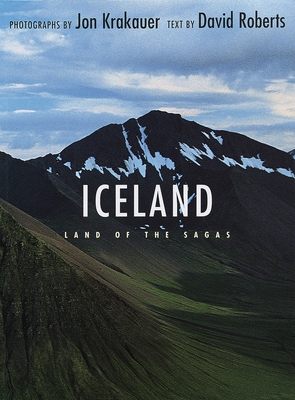 $33.00
Temporarily Unavailable
Description
---
"We raised our fists and cheered. . . . With the sagas in our heads, with Iceland at its wildest beneath our boots, it would not have been impossible to see Bárdr clumping along the summit ridge, prodding the glacier with his staff, ready to show us the way down."

Iceland is a pictorial classic on one of the last "undiscovered" countries in Europe--reissued for the first time in paperback.
        Iceland is often thought to be covered by ice, but in fact it is gloriously green. Lush meadows, wildflower fields, and miles of rich tundra cover a landscape of remarkable variety: deep lakes, bubbling hot springs, tumbling waterfalls, snow-capped mountains. It's also a landscape amazingly alive with massive lava flows and enormous glaciers. The human story of Iceland goes back more than eleven thousand years, and its heritage is told here in a treasury of riveting sagas of real-life heroes and all manner of supernatural beings.
        Both the land and the people of one of Europe's most gorgeous countries come to life in this colorful account of the authors' adventures as they walk, climb, and photograph their way through Iceland and connect to the bone-chilling sagas and the unfamiliar terrain. With breathtaking photographs from critically acclaimed writer and journalist Jon Krakauer, author of the international bestsellers Into Thin Air and Into the Wild, and a penetrating narrative from Outside contributing editor and travel writer David Roberts, Iceland splendidly captures the spirit of this enigmatic country.
        Circumnavigating Iceland in summer and winter, Krakauer and Roberts encounter tales of monks and Vikings, outlaws and adventurers, trolls and witches. While touring and photographing, they discover the myths and legends of Iceland's stirring history. Numerous other feats--including a hazardous winter climb to the summit of one of Iceland's tallest mountains--round out a fascinating introduction to this unique and beautiful land.
About the Author
---
Jon Krakauer is an editor-at-large for Outside magazine and is the author of Into Thin Air, Into the Wild, and Eiger Dreams. His work also appears in Smithsonian and National Geographic. He and his wife live in Colorado.

David Roberts is a contributing editor to Outside magazine and is the author of several books, including Once They Moved Like the Wind and In Search of the Old Ones.