Roth Unbound: A Writer and His Books (Hardcover)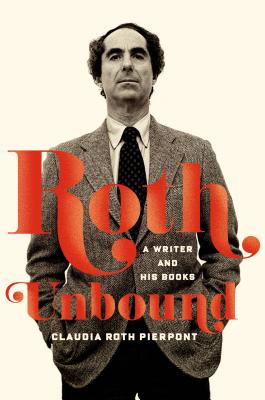 Not available to order
Stock uncertain--should fulfill within 10 days or so
Description
---
A critical evaluation of Philip Roth the first of its kind that takes on the man, the myth, and the work
Philip Roth is one of the most renowned writers of our time. From his debut, "Goodbye, Columbus," which won the National Book Award in 1960, and the explosion of "Portnoy's Complaint "in 1969 to his haunting reimagining of Anne Frank's story in "The Ghost Writer "ten years later and the series of masterworks starting in the mid-eighties "The Counterlife," "Patrimony," "Operation Shylock," "Sabbath's Theater," "American Pastoral," "The Human" "Stain" Roth has produced some of the great American literature of the modern era. And yet there has been no major critical work about him until now.
Here, at last, is the story of Roth's creative life. "Roth Unbound "is not a biography though it contains a wealth of previously undisclosed biographical details and unpublished material but something ultimately more rewarding: the exploration of a great writer through his art.
Claudia Roth Pierpont, a staff writer for "The New Yorker," has known Roth for nearly a decade. Her carefully researched and gracefully written account is filled with remarks from Roth himself, drawn from their ongoing conversations. Here are insights and anecdotes that will change the way many readers perceive this most controversial and galvanizing writer: a young and unhappily married Roth struggling to write; a wildly successful Roth, after the uproar over "Portnoy," working to help writers from Eastern Europe and to get their books known in the West; Roth responding to the early, Jewish and the later, feminist attacks on his work. Here are Roth's family, his inspirations, his critics, the full range of his fiction, and his friendships with such figures as Saul Bellow and John Updike. Here is Roth at work and at play.
"Roth Unbound" is a major achievement a highly readable story that helps us make sense of one of the most vital literary careers of the twentieth and twenty-first centuries.
About the Author
---
Claudia Roth Pierpont is a staff writer for The New Yorker, where she has written about the arts for more than twenty years. The subjects of her articles have ranged from James Baldwin to Katharine Hepburn, from Machiavelli to Mae West. A collection of Pierpont's essays on women writers, Passionate Minds: Women Rewriting the World, was published in 2000 and was nominated for a National Book Critics Circle Award. Pierpont has been the recipient of a Whiting Writers' Award, a Guggenheim Fellowship, and a fellowship at the Cullman Center for Scholars and Writers of the New York Public Library. She has a PhD in Italian Renaissance art history from New York University. She lives in New York City.
Praise For…
---
Praise for Roth Unbound:
"Roth Unbound is filled with intelligent readings and smart judgments. Because of the author's sympathy and sharp mind, it offers real insight into the creative process itself, and into Philip Roth's high calling as a great American artist. The book is, in some ways, a radical rereading of Roth's life and his work. It is impossible, by the end, not to feel a tender admiration for Roth as a novelist and indeed for Claudia Roth Pierpont as an empathetic and brilliant critic." —Colm Tóibín
"In this brilliant, sympathetic, and often witty full-length study of our Kafka domesticus, Claudia Roth Pierpont weaves together Philip Roth's life, his extraordinary fictions, and the cultural climate to which he fiercely responded. As Pierpont tracks Roth's perilous journey, a man of many exhilarations and miseries, of outrageous contradictions and infinite variety, emerges intact and triumphant as a complete human being and artist. I can't imagine any study that will give greater pleasure to Roth's many intimate companions, his readers." —David Denby
"A virtuoso in the disappearing art of literary appreciation, Claudia Roth Pierpont practically inhabits Philip Roth's novels. Roth's work demands smart and candid appraisals, so he should count himself a lucky man to have Pierpont as a critic. She's got hold of the goods and she delivers them beautifully." —Sean Wilentz
"Pierpont . . . triumphs in a lucid, tender, illuminating study, beautifully poised between intimacy and detachment . . . Her forte, like that of Zuckerman or Roth, is to be a supremely good 'listener,' to many voices. This means that she not only reports but actually sees the point of the adverse comments made by other critics, even when she thinks they do not show the full truth . . . Pierpont deftly either links up or, where necessary, unzips the complicated relationship between Roth's personal experiences and his often teasingly self-referential fiction. The prolonged literary fall-out of Roth's first, disastrous marriage is excellently charted, while remaining beautifully aware that 'the marriage had dimensions that no later judgment or attempt at psychosexual diagnosis can comprehend.' . . . [An] intelligent and highly readable study. Pierpont is excellent on Roth's strengths—above all his 'uncanny' gift for 'the first person intimate' . . . But it is just because she sees so clearly how easily these strengths can become weaknesses—the inwardness can become solipsistic, like the trapped thoughts of an insomniac, the conflicting voices can 'clutter up every discernible argument,' the unstoppably voluble characters become too intrusively button-holing—that her praise is so convincing." —Caroline Moore,
The Specatator
"[A] sane and impartial study . . . Her considerations of the great mid-period books such as Sabbath's Theater and American Pastoral . . . are fascinating pieces of literary criticism, mixing acute stylistic observation—Roth's distrust of extended description, his Flaubertian morality of language, the way his writing becomes difficult to characterise when he's not doing voices—with the occasional Rothian apercu . . . Her book manages the immensely difficult feat of remaining both warm-hearted and critically balanced. The result is a useful key to Roth's work and a sequence of incidental portraits that, absent the promised biography, one wouldn't swap for anything." —Tim Martin,
The Telegraph
"[
Roth Unbound
is] a smoothly readable hybrid of biography and criticism." —Ian Thomson,
Financial Times
"If you've been tempted to dismiss Philip Roth as a misogynist, a self-hating Jew or simply an old white male dinosaur, Claudia Roth Pierpont's Roth Unbound: A Writer and His Books makes a strong argument for giving the novelist another chance. At a minimum, Pierpont's lucid book, intelligent but not academic, makes the case that The Ghost Writer, Sabbath's Theater and American Pastoral are compelling works of fiction worth reading today. She also finds much of merit in Roth's other novels, even when she calmly notes their weaknesses." —Jim Higgins,
Milwaukee Journal Sentinel
"In chronicling and examining Roth's fictional oeuvre Pierpont brilliantly captures much of Roth's life in her words . . . Pierpont brings admiration and affection to her assessment, while never relinquishing critical integrity." —Kate Tuttle, The Boston Globe
"
Roth Unbound
is . . . a very fine book . . . It's not just that [Pierpont's] overview of the high- and low-points in Roth's career is pretty much spot on . . . It's that she manages to combine an almost Leavis-like talent for close reading with a very un-Leavis-like ability to locate works in the wider world of history and culture. She has a good ear, too. Auden said that a good critic is no more than a good quoter, and Pierpont has a faultless eye for quoting what she calls 'the abracadabra of [Roth's] writing' . . . Pierpont has written a definitive reckoning . . . You need to read it. You don't have to wait for the biography." —Christopher Bray,
Spiked
"Readers who love Philip Roth and readers who hate him, readers who have opened practically nothing by him and readers who have practically committed his prose to memory, all have reason to be grateful to Claudia Roth Pierpont for this study of the 'writer and his books.' . . . The warmth of Roth's breath is on every page . . .
Roth Unbound
has the virtue of comprehensiveness and the authority of Roth's imprimatur too." —D. G. Myers,
The Barnes & Noble Review
"Pierpont is a fine reader of Roth's books, thoughtful and sympathetic but not afraid to make criticisms." —Adam Kirsch,
The New Republic
"Pierpont has written a smart and sophisticated book that takes full advantage of her strengths. She's a fan of Roth the writer and Roth the person, as if the two could be separated. But she's not an idolator. Pierpont has in her grasp an appreciation of the whole body of his work, 31 books, and a clear sense of the high and not-as-high marks in the Roth canon. She is also, refreshingly straightforward about her personal preferences . . . On the page, Roth is a pirate and a provocateur. Roth Unbound introduces us to the man off the page, a charming, funny friend who, at 80, has taken an interest in curating his own legacy . . . [A] lovely, personal introduction to a modern maestro." —Catherine Holmes,
The Post and Courier
"An insightful portrait of a creative life . . . Pierpont traces Roth's life through two marriages, many affairs, a few awkward dates with Jacqueline Kennedy, assorted medical maladies and near-suicidal depression. She offers judicious overviews of his works and critics' responses, including feminists' accusations of misogyny . . . Pierpont's book offers a candid and sympathetic portrait of an audacious writer." —Kirkus
"[A] hugely enjoyable and sympathetic study." —Ronan Farren,
The Independent
(Ireland)"Anyone interested in contemporary literature, and particularly those interested in Roth's work, will find this book greatly rewarding, even if they don't agree with all that Pierpont says . . . A treasure trove for writers wanting to learn more about what makes good writing . . . Reading
Roth Unbound
is an enjoyable experience that not only helps me better understand the half-dozen books by Roth I've read but inspires me to read more of his work. He truly is one of our greatest writers." —Gordon Houser,
The Wichita Eagle
"Something of a cubist yet seamless portrait—not a standard biography, but a deep immersion in Roth from all angles, even the unexpected ones, using every technique available, in order to know his thoughts, his history, the books, his world, and the times in which he lives. This is a remarkable achievement in literary criticism." —Jimmy So, The Daily Beast
"This . . . is a literary biography that gives sufficient time to the literary . . . Pierpont [focuses] relentlessly on the story of the fiction, the passage of Roth's restless and provocative imagination as it pursues its quarry. She includes just enough biographical material to remind us that Roth did occasionally leave his typewriter, but not so much as to distract us from the central narrative of his life, the narrative of his narratives. Best of all, she has Roth whispering in her ear all the while, providing a sort of running commentary to her insightful readings of his fiction. Roth has always been a terrific interview subject, and an interesting critic of his own work. Here, readers get the benefit of his explanations, anecdotes, and confidences. In certain chapters the experience is like reading his books with him in the room . . . Her readings of the individual works are always perceptive and generous—there's a reason the book is more than three hundred pages long—but it is the long arc of Roth's winding career that Pierpont excels at following . . . Any serious fan of Roth's work will take great pleasure from this book . . . Ultimately, the life sketched in these three hundred pages seems to me an accurate picture of the life that fills Roth's thousands of pages, a life that may be the closest thing to Roth's own as we'll ever know." —David Gooblar,
The Quarterly Review
"[Roth Unbound is] a thorough, intensive, elegant reflection on Roth's career." —Carly Cody, The New Republic
"Her book is sprinkled with tantalizing glimpses of the man, whom she describes as 'a brilliant talker . . . as funny as you might think from his books,' and of his life . . . [But] Roth Unbound is mainly about the books . . . This makes for a dazzling . . . journey . . . Despite her personal tie and obvious admiration, Pierpont doesn't mince words in her literary criticism, and her book is better for it . . . Roth Unbound brings heightened understanding to the extraordinary scope and risk-taking brilliance of Roth's work, and makes a compelling case for its enduring importance." —Heller McAplin, NPR
"In this instructive study of the maestro's life and work, Claudia Roth Pierpont joins the chorus of adoring critics who have acknowledged the indispensability of his voice in chronicling this nation's exceptional bizarreness . . . A boon of the relationship [between Roth and Pierpont] is that he opened up to her; despite his semi-reclusiveness, he gave her access to his papers and answered questions with candor and characteristic wit." —Ariel Gonzlaez, The Miami Herald
"[Pierpont is] fully immersed in Roth's 31 books, even-tempered, extraordinarily readable, large-hearted, untethered to critical fashion and 'humane' . . . about Roth's work she is generally superb . . . she hits her critical stride just as Roth enters his astonishing middle-late period, the years that give us Operation Shylock, Sabbath's Theater, American Pastoral and The Human Stain, one stunning, surprising classic after another. Her discussions of these books, long meditations that are as illuminating about the rhythms of Roth's prose as they are about his magisterial presentation of postwar American experience as well as narrative form, feel like a grand appreciative celebration of high literary accomplishment." —Cornel Bonca, Salon
"[Pierpont] brings . . . precision to Roth Unbound, always choosing just the right detail, and in some cases, just the right word . . . She's particularly good on describing his technique . . . There will be biographies of Roth, with names and events and objective reporting of facts, but for a portrait of what occupied the majority of his time and thoughts—his fiction—I doubt there will be anything more revealing than this volume." —Hannah Gerson, The Millions
"A superb overview of the highlights of her subject's life, from his wildly controversial early stages, through his repeatedly autobiographical novels, up to and including his more recent works, which were more focused on issues of mortality . . . Pierpont's book is not a traditional biography; it is an affectionate and comprehensive compendium of information about Roth's published works . . .
Roth Unbound
is an indispensable source of solid information about Roth. While Alexander Portnoy found his sessions with his psychiatrist to be worthless, the real-life Roth finds a trusting soulmate in whom he can confide in Pierpont.  She has given her readers unprecedented insights into the mind of an American Jewish author who has deservedly won every major literary prize other than the Nobel Prize in Literature, for which he has been short-listed for years." —Robert A. Cohn,
St. Louis Jewish Light
"Claudia Roth Pierpont (no relation) presents a smart anatomy of his rich corpus in Roth Unbound: A Writer and His Books. It mixes literary criticism and biographical details with inside information and comments drawn from Pierpont's conversations with the novelist . . . Her analysis and insights reflect a deep admiration for much of Roth's work, yet she comfortably registers disappointment when the master falls short." —Jeffery Burke, Businessweek
"[Pierpont] provides a sympathetic account of [Roth's] oeuvre, filled with supple, attentive readings: Particularly lovely is her observation that a Henry James volume Zuckerman stands on in an early book becomes a thesaurus he uses to prop himself up during sex in a later one." —Marc Tracy, Women's Wear Daily
"[A] refreshingly searching and interrogative book, one that seems properly unsettled about every question save that of Roth's genius." —Akiva Gottlieb, The New York Observer
"Pierpont is an attentive reader of Roth's work: that she is a fan and an advocate is, at moments, a tremendous asset. And she is downright eloquent about those books she most ardently admires: Her chapter on Sabbath's Theater, which extols Roth's use of language in the creation of Mickey Sabbath and his lover Drenka, is a kind of meta-exegesis, in which her own language rises to the heights she is describing in Roth." —Yevgeniya Traps, Forward.com
"There are many things that can make a critical biography a must-read. Access and insight are two of them, and in
Roth Unbound: A Writer and his Books
, Claudia Roth Pierpont provides both in spades . . . The real pleasure in these pages is what the author's friendship with Roth provides: rare insight into his books and all that went into them. While it's impossible for any critic or biographer to enter the mind of her subject or to experience up close the wheels of creativity as they grind away, Pierpont comes as close as one can hope to . . .
Roth Unbound
is also remarkable for Pierpont's own prose.
The New Yorker
staffer's writing is powerful and evocative . . .
Roth Unbound
is a must for fans of Philip Roth or of literary fiction in general. Roth's career is being evaluated for posterity now that he's given up the game, and Pierpont's contribution will stand the test of time for its insightful commentary and highly readable style. The book aptly conveys a true love of fiction and puts a famed American author in context." —John Winters,
The Arlington Advocate
Praise for Passionate Minds

"Her quiet intelligence is inspiring. At times I felt I was reading the best literary criticism written by a woman since the days of Virginia Woolf. The women writers she discusses are like characters in a great loony tragi-comedy." —Pauline Kael