Border Districts: A Fiction (Hardcover)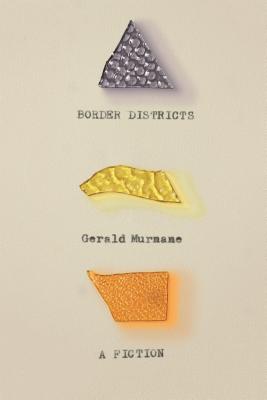 $24.20
Temporarily Unavailable
Description
---
A bittersweet farewell to the world and the word by the Australian master

"The mind is a place best viewed from borderlands . . ."

Border Districts, purportedly the Australian master Gerald Murnane's final work of fiction, is a hypnotic, precise, and self-lacerating "report" on a life led as an avid reader, fumbling lover, "student of mental imagery," and devout believer—but a believer not in the commonplaces of religion, but rather in the luminescence of memory and its handmaiden, literature.

In Border Districts, a man moves from a capital city to a remote town in the border country, where he intends to spend the last years of his life. It is time, he thinks, to review the spoils of a lifetime of seeing, a lifetime of reading. Which sights, which people, which books, fictional characters, turns of phrase, and lines of verse will survive into the twilight? A dark-haired woman with a wistful expression? An ancestral house in the grasslands? The colors in translucent panes of glass, in marbles and goldfish and racing silks? Feeling an increasing urgency to put his mental landscape in order, the man sets to work cataloging this treasure, little knowing where his "report" will lead and what secrets will be brought to light.

Border Districts is a jewel of a farewell from one of the greatest living writers of English prose.
About the Author
---
Gerald Murnane was born in Melbourne in 1939. One of Australia's most highly regarded authors, he has published several volumes of fiction, including Border Districts, Stream System, and Barley Patch, as well a collection of essays, Invisible Yet Enduring Lilacs, and a memoir, Something for the Pain. He is a recipient of the Patrick White Literary Award, the Melbourne Prize for Literature, and an Emeritus Fellowship from the Literature Board of the Australia Council. He lives in a small town in Western Victoria, near the border with South Australia.
Praise For…
---
"Murnane, in his unfailingly serious way, is very funny ... we read and think about him ruminating on his reading and thinking about reading and thinking until the book rather gloriously threatens to swallow itself whole." —Lidija Haas, Harper's Magazine

"Devotees of Murnane (The Plains), the exacting Australian writer of crafty, austere fictions, will find familiar themes in this prismatic work: the fascination with color, the grassy landscapes, and the obsessive compiling of a mind's 'image-history.' The aged narrator, a 'student of colors and shades and hues and tints,' has retired to a 'district near the border' of his unnamed native land. There he explores the regions of his psyche with a monklike devotion, 'study[ing] in all seriousness matters that another person might dismiss as unworthy, trivial, childish.'" —Publishers Weekly

"An old man ruminates on landscapes and houses, authors and religion, colored glass and memory in this drifting quasi-fiction. The unnamed narrator, age 72, has recently moved from a city to live alone in a 'quiet township' near an unspecified border in an unnamed country. In the opening pages, he recalls his school days and the religious brothers who taught him." —Kirkus, starred review