Social Sensing and Big Data Computing for Disaster Management (Hardcover)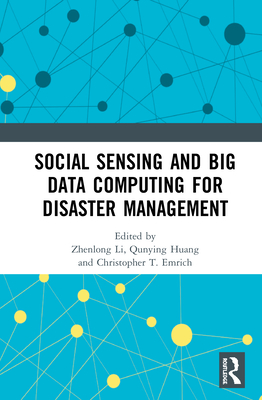 Description
---
Social Sensing and Big Data Computing for Disaster Management captures recent advancements in leveraging social sensing and big data computing for supporting disaster management. Specifically, analysed within this book are some of the promises and pitfalls of social sensing data for disaster relevant information extraction, impact area assessment, population mapping, occurrence patterns, geographical disparities in social media use, and inclusion in larger decision support systems.
Traditional data collection methods such as remote sensing and field surveying often fail to offer timely information during or immediately following disaster events. Social sensing enables all citizens to become part of a large sensor network which is low cost, more comprehensive, and always broadcasting situational awareness information. However, data collected with social sensing is often massive, heterogeneous, noisy, and unreliable in some aspects. It comes in continuous streams, and often lacks geospatial reference information. Together, these issues represent a grand challenge toward fully leveraging social sensing for emergency management decision making under extreme duress. Meanwhile, big data computing methods and technologies such as high-performance computing, deep learning, and multi-source data fusion become critical components of using social sensing to understand the impact of and response to the disaster events in a timely fashion.
This book was originally published as a special issue of the International Journal of Digital Earth.
About the Author
---
Zhenlong Li is Associate Professor in the Department of Geography at the University of South Carolina, USA where he established and leads the Geoinformation and Big Data Research Laboratory. His primary research focuses on geospatial big data analytics, spatiotemporal analysis/modelling, and CyberGIS/GeoAI. By synthesizing advanced computing technologies, geospatial methods, and spatiotemporal principles, his research aims to advance knowledge discovery and decision making to support domain applications including disaster management, climate change, human mobilities, and public health.Qunying Huang is Associate Professor in the Department of Geography at the University of Wisconsin-Madison, USA. Her fields of expertise include spatial computing, spatial data mining, and spatial data analytics. Dr. Huang's research bridges the gap between computer and information science (CIScience) and GIScience by generating new computational algorithms and methods to make sense of complex big spatial datasets obtained from both the physical sensing (e.g. remote sensing) and social (e.g. social media) sensing networks. The problem domains of her research are related to natural hazards and human mobility.Christopher T. Emrich is Endowed Associate Professor of Environmental Science and Public Administration within the School of Public Administration and a founding member of the newly formed National Center for Integrated Coastal Research at the University of Central Florida (UCF Coastal), USA. His research/practical service includes applying geospatial technologies to emergency management planning and practice, long-term disaster recovery, and the intersection of social vulnerability and community resilience in the face of catastrophe.