Music and World-Building in the Colonial City: Newcastle, Nsw, and Its Townships, 1860-1880 (Music in Nineteenth-Century Britain) (Paperback)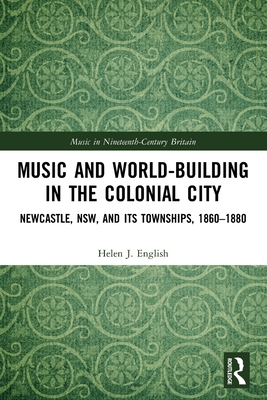 Description
---
Music and World-Building in the Colonial City investigates how nineteenth-century migrants to Australia used music as a resource for world-building, focusing on coalmining regions of New South Wales. It explores how music-making helped British migrants to create communities in unfamiliar country, often with little to no infrastructure. Its key themes are as follows:
people's relationships to music within specific contexts;
how music-making intersects with class, gender and ethnic background;
identity through music.
Situated within a wider discourse on music and identity, music and well-being and music and emotions, this is an authoritative study of historical communities and their relationship with music. It will be of particular interest to scholars and researchers working in the fields of sociomusicology, colonial studies and cultural studies.
About the Author
---
Helen J. English is a Senior Lecturer in Music at the University of Newcastle, Australia. She has a strong interest in music communities, past and present, and in capturing ways music is at work in the everyday and the out-of-the-ordinary day.