Immanence and the Animal: A Conceptual Inquiry (Routledge Human-Animal Studies) (Hardcover)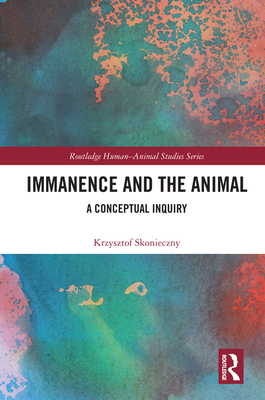 $229.50
Temporarily Unavailable
Description
---
This book reexamines the concept of the animal on the plane of immanence, as opposed to the traditional viewpoint founded on the plane of transcendence.
Following Deleuze and Guattari's notion that philosophy is a discipline of creating concepts, this book traces how the concept of the animal was created in the history of philosophy through re-reading the works of Descartes, Kant, Heidegger, Derrida and Levinas. Their theories show that the concept of the animal was constructed on the "plane of transcendence" as subservient to the self-serving human, who represents the animal as a negative entity devoid of reason, ethics, the ability to enter into political alliances or even die. With this perspective and a range of theories from thinkers such as Spinoza, Nancy, Haraway and Braidotti as the groundwork, a new positive concept of the animal, operating on the plane of immanence, is sketched out, compelling a reappraisal of the relationships between body and thought, ethics and politics, or life and death.
With comprehensive interpretations of the views of several key philosophers, from Kant and Heidegger to Deleuze, Derrida and Agamben, this book will be valuable for scholars of theoretical animal studies and continental philosophy interested in the philosophical significance of the animal question.