Sport Development and Olympic Studies: Past, Present, and Future (Sport in the Global Society - Historical Perspectives) (Hardcover)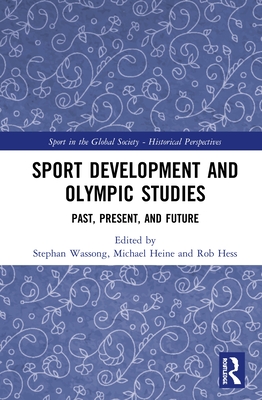 $224.00
Temporarily Unavailable
Description
---
In 2017 the Olympic Studies Centre of the German Sport University organized a workshop on Sport Development and Olympic Studies. This book resulted from the presentations and discussions they engendered around identifying new international collaborative research fields and deepening research on the Olympics, the Olympic Movement and sport development.
The effective application of the hermeneutical method unifies the chapters. The interpretive strengths of this method sharpen the analytical perspective of the chapters, with the strict requirements for the use of primary sources meaning that the contributors have conducted extensive archival research. Assuring thematic coherence, the studies assembled for this book focus on the analysis of processes of continuity, transformation, and development across four areas: sport institutions and their policies; commissions within and policies of governing bodies of sports; legacy discussions; and sport events within the summer and winter Olympic Games transformed into political and cultural spectacles.
Bringing together experts in the field, Sport Development and Olympic Studies will be of great use to scholars of Sport Development, Sport History, The Olympics and Sport Sociology. This book was originally published as a special issue of The International Journal of the History of Sport.
About the Author
---
Stephan Wassong is Full Professor at the German Sport University Cologne, Germany, where he is head of the Institute of Sport History and Director of its Olympic Studies Centre. He has served as a member of the International Olympic Committee`s Olympic Education Commission since 2015.Michael Heine is Associate Professor in the School of Kinesiology at Western University, London, Canada. He is a former Director of Western's International Centre for Olympic Studies.Rob Hess is Adjunct Associate Professor with the College of Sport and Exercise Science and the Institute for Health and Sport at Victoria University, Melbourne, Australia.