Fighting Fire (Mass Market Paperback)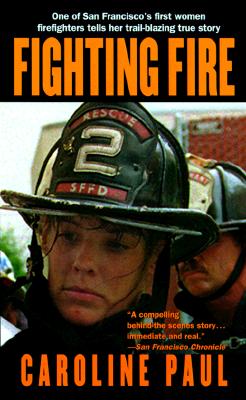 Not available to order
Not Available to Order currently
Description
---
She fought the prejudice. She fought the stereotype. Then she fought the greatest force of all-- fire.
When the San Francisco Fire Department broke their all-male rule to hire women, Caroline Paul never thought she'd be chosen. She had already enrolled in film school. And Caroline, a strikingly beautiful Stanford graduate, didn't fit anyone's idea of a fireman. Except her own.
Even though she loved testing her limits on white water rivers or Alpine mountains, plunging into a flame-engulfed building would be different than anything she had ever done. Now, in hard-edged prose as crackling as a four-alarm fire, she tells her amazing story. From her fight to match her colleagues physically and mentally, to her silent determination to face her fears, she tells of infernos, heroism, and heartbreaking tragedy. And with a will forged by fire, she reveals one woman's realization of a dream burning in her soul.
Praise For…
---
"A rare glimpse through female eyes into the testosterone-laden world of the firehouse...Fighting Fire offers perhaps the most compelling explanation yet as to why some people actually enjoy the window-shattering, blood-boiling, bone-melting heat of a roaring blaze."--Entertainment Weekly

"A compelling behind-the-scenes story...immediate and real."--San Francisco Chronicle

"This is the story of her nine years (so far) combating flames-- and sexism. A truly hot read!"--Mademoiselle