The Bubbly Bar: Champagne and Sparkling Wine Cocktails for Every Occasion (Hardcover)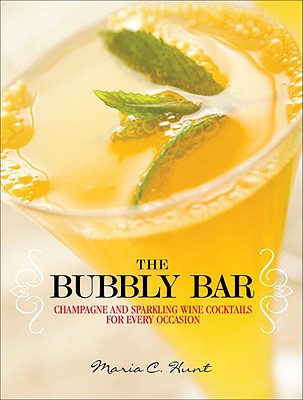 $16.99
Temporarily Unavailable
Description
---
Champagne and sparkling wine sales are exploding. With more than 900 million glasses of bubbly sold in 2007 alone, champagne and sparkling wines are now more accessible and affordably priced. People are sidling up to the bar for champagne drinks and bartenders are mixing them with everything from rum and gin to seasonal fruit and handcrafted syrups to create delicious cocktails.

Categorized into Classics, Bubbletinis, Fruitful Fizz, Rose-Colored, Latin Libations, Floral-Flavored, and Happy Endings (dessert) cocktails, The Bubbly Bar emphasizes intense flavor combinations, fresh ingredients, and minimal effort. With creative recipes the home bartender can make to impress friends—from classics like the Kir Royale (champagne and Cassis) or the Bellini (Prosecco and peach purée) to more contemporary pairings like the Ginger Snap (sparkling sake and ginger root), The Bubbly Bar also explains how to choose the best champagne, sparkling shiraz, or Prosecco in every price range.
About the Author
---
MARIA C. HUNT is a Culinary Institue of America Certified Wine Professional and an award-winning food and wine writer for the "San Diego Union-Tribune," "Chicago Tribune, " and others. Her website, TheBubblyGirl.com, is a destination for people who share her love of bubbly.