Papermaking and the Art of Watercolor in Eighteenth-Century Britain: Paul Sandby and the Whatman Paper Mill (Hardcover)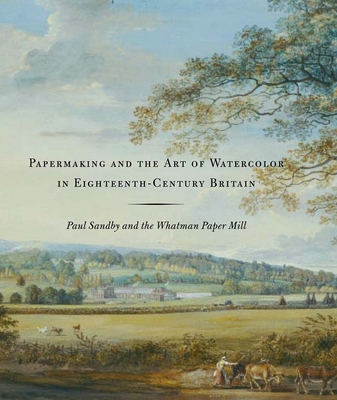 Not available to order
Out of Print. Not available to order.
Description
---
A fascinating look at the relationship between papermaking and the art of watercolor

At the Royal Academy exhibition of 1794, Paul Sandby (1725–1809) exhibited his newly painted A View of Vinters at Boxley, Kent, with Mr. Whatman's Turkey Paper Mills. Sandby, one of the founding members of the Royal Academy and one of the preeminent British landscape painters of the day, included the celebrated Whatman papermaking mill at the center of this landscape composition. James Whatman I and his son James Whatman II were the most famous English papermakers of the eighteenth century, and by 1760 Turkey Mill was the largest paper mill in the country.

This handsome and engaging book looks at how the View of Vinters and Turkey Mill is both a superb example of Sandby's art and an important document of the rise of industry in the British countryside and of the intertwined developments of papermaking and the art of painting in watercolor. It also features other watercolors by Sandby and materials relating to the processes of papermaking and to the Whatman family and its mill.
About the Author
---
Theresa Fairbanks Harris is Chief Conservator at the Yale Center for British Art and Paper Conservator at the Yale University Art Gallery. Scott Wilcox is Curator of Prints and Drawings at the Yale Center for British Art and author of numerous books on British watercolors. Stephen Daniels is Professor of Cultural Geography, Nottingham University, U.K. Michael Fuller is a retired paper mill chemist, who formerly worked for Whatman International PLC. Maureen Green is an independent paper historian.