Jón Leifs and the Musical Invention of Iceland (Paperback)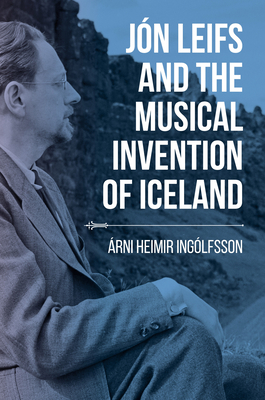 $51.30
Temporarily Unavailable
Description
---
In J n Leifs and the Musical Invention of Iceland, rni Heimir Ing lfsson provides a striking account of the dramatic career of Iceland's iconic composer. Leifs (1899-1968) was the first Icelander to devote himself fully to composition at a time when a local music scene was only beginning to take form. He was a fervent nationalist in his art, fashioning an idiosyncratic and uncompromising 'Icelandic' sound from traditions of vernacular music with the aim to legitimize Iceland as an independent, culturally empowered nation.
In addition to exploring Leifs's career, Ing lfsson provides detailed descriptions of Leifs's major works and their cultural contexts. Leifs's music was inspired by the Icelandic landscape and includes auditory depictions of volcanos, geysers, and waterfalls. The raw quality of his orchestral music is frequently enhanced by an expansive percussion section, including anvils, stones, sirens, bells, ships' chains, shotguns, and cannons.
Largely neglected in his own lifetime, Leifs's music has been rediscovered in recent years and hailed as a singular and deeply original contribution to twentieth-century music. J n Leifs and the Musical Invention of Iceland enriches our understanding and appreciation of Leifs and his music by exploring the political, literary and environmental contexts that influenced his work.