Oddities: A Spot the Odd One Out Puzzle Book (Paperback)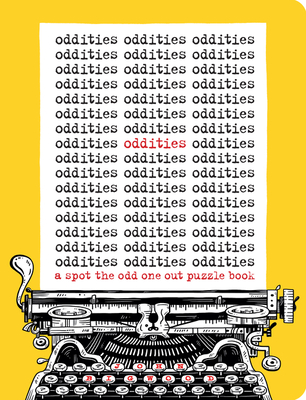 Description
---
Challenge your acuity and stimulate your mind with this entertaining puzzle book filled with charming illustrations, fun facts, and trivia along the way.
Life is odd. People are odd. Things are odd. There is oddity in the strangest places, not least in this collection of extreme odd-one-out teasers that will bamboozle the brain and test even the eagle-eyed. Whether you're looking for odd ones out or matching pairs of oddities—from strikingly similar cactuses to lluscious-llocked look-alike llamas, Oddities challenges you to discover the minute differences lurking on every page. Simply pick a puzzle and follow the instructions on the left-hand page.
There are odd ones out to spot, hipster accessories to match, and random trivia that delights and educates. Each puzzle in Oddities includes fun facts and interesting information, and if you get stuck, all of the answers can be found at the back. The illustrations for each puzzle are also fun to color.
About the Author
---
John Bigwood is an illustrator and graphic designer who illustrates titles for children and adults across a range of genres, including the bestselling Sherlock Bones series and How to Draw People for the Artistically Anxious. He studied Illustration and Animation at Falmouth College of Art and currently lives and works in London.