My Secret: A PostSecret Book (Hardcover)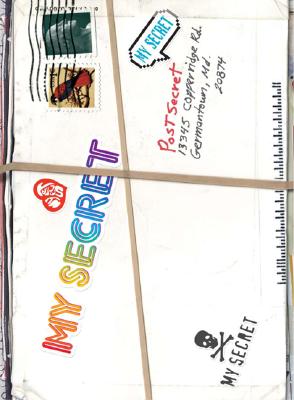 $21.99
Temporarily Unavailable
Description
---
New York Times Bestseller
Postsecret.com founder Frank Warren is back with a fresh and compelling companion to his wildly popular Los Angeles Times bestseller, PostSecret. For My Secret, a collectible, paper-over-board book that includes a page of vibrant, decorative stickers, Warren has personally selected never-before-seen anonymous postcards created by teens and college students from across the country. Each card bears an intimate and powerful secret—at turns inspirational, shocking, hilarious, and poetic—that is told through original illustrations, photographs, collages, and other creative means. Sample messages include:
"I am avoiding you because you are socially below me."
"I know the truth to the lie my parents tell... "
"My friends think I was homeschooled. I spent high school in juvi."
A unique and important book that will appeal to both young adults and their parents, My Secret offers a raw and revealing glimpse into the real lives of today's teens and twentysomethings. Choosing their own handmade postcards over email or text messages, teens and college students express their hopes, fears, and wildest confessions in a way that truly represents their diverse personalities and voices.
About the Author
---
Frank Warren started PostSecret as a community art project where he invited total strangers to anonymously mail in their secrets on a homemade postcard. This simple act sparked a global phenomenon. Frank has received over 1 million secrets in his mailbox with more arriving every day but Sunday. PostSecret.com has won seven Webby Awards and is the most visited advertisement-free blog in the world. The postcards have been curated for five New York Times bestselling books and have been exhibited at the Museum of Modern Art and the American Visionary Art Museum. Frank has traveled the world sharing secrets and stories from Australia to the White house. There is a PostSecret album, a PostSecret TED Talk and a PostSecret Play on tour. In 2011 Frank was awarded the 'HopeLine Lifetime Achievement Award' for his work on suicide prevention and was invited to the White House to work on issues of mental wellness. Frank lives in Germantown, Maryland, with his wife and daughter.