Inanna (Paperback)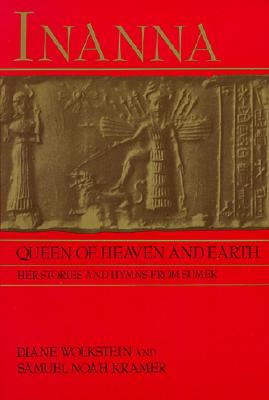 $18.99
Temporarily Unavailable
Description
---
A fresh retelling of the ancient texts about Ishtar, the world's first goddess. Illustrated with visual artifacts of the period. "A great masterpiece of universal literature."--Mircea Eliade
About the Author
---
Diane Wolkstein has been teaching, performing, and writing for over thirty-five years. She is the author of numerous award-winning books of folklore, including The Magic Orange Tree, and Other Haitian Folktales and Inanna, Queen of Heaven and Earth: Her Stories and Hymns from Sumer. Known for her meticulous research as well as her great range as a performer, Ms. Wolkstein traveled to Australia three times while preparing this story. She gives workshops on storytelling worldwide and lives in New York City.
In Her Own Words...
"I love stories. They give me strength, Inspiration, courage, and great delight. For thirty years I've told stories at the statue of Hans Christian Andersen in Central Park. I love watching the eyes of my audience light up as they enter stories. Stories let us explore the farthest places in the universe and the deepest recesses of the human heart. They present possibilities. They let us try out different emotions and characters. Stories are treasures which last forever.
"I also enjoy gardening, dancing, swimming, painting, and creating stories with music. My daughter, Rachel Zucker, is a poet, photographer, and the mother of a little boy named Moses."