Invention of Murder: How the Victorians Revelled in Death and Detection and Created Modern Crime (Paperback)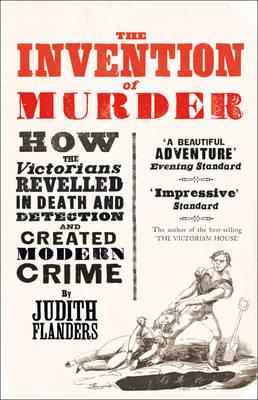 Not available to order
Stock uncertain--should fulfill within 10 days or so
Staff Reviews
---
This book is not about the invention of murder so much as the
sensationalizing of crime in Victorian England.  Flanders retells
gruesome stories of many different types of murder, both famous and
obscure: from Jack the Ripper and Sweeney Todd to Burke and Hare's
body-snatching business in Edinburgh.  The British loved murder.
Not the actual act itself, but the telling: You'll see murders through
multiple editions of newspapers hawked on the streets, bestselling
novels, stage plays, musicals, and even puppet shows.  Not to mention
the birth of the detective novel. If you think that obsession with and
media saturation of murder is a modern phenomenon (Hello Nancy Grace),
get ready to have your mind blown. With an irresistible cast of
swindlers, forgers, poisoners, the mad, the bad and the utterly
dangerous, The Invention of Murder is both a mesmerizing tale of crime and punishment, and history at its most readable.
— Martin