Tuesday, January 28, 2014 - 7:00pm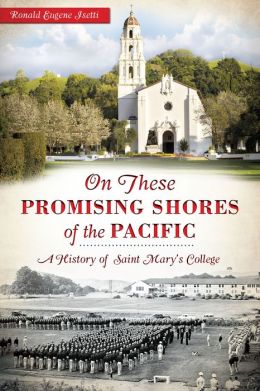 Join us on Tuesday, January 28th at 7:00 p.m. at Green Apple Books in the Granny Smith Room to hear Ron Isetti reading from his newest book On Those Promising Shores of the Pacific: A History of Saint Mary's College.
Ronald Isetti taught history at Saint Mary's College of California for thirty five years. His previous books include a history of the Christian Brothers on the West Coast and a biography of the first American Superior General. From 1960 to 1995, Isetti was a member of the Christian Brothers order. He holds a PhD in History from UC Berkeley.
Friday, July 25, 1937, was a sweltering summer day, untypical of mild, breezy Oakland. A crowd of about forty, composed of news hounds, reporters, photographers, and the merely curious, gathered on the steps of the Alameda County Courthouse to witness the auction of Saint Mary's College to the highest bidder. Bespectacled Sylow Berven, Trust Officer of the Central Bank of Oakland, took almost fifty minutes to read "in a low drone" the long bill of sale. After fifteen minutes, the crowd had dwindled to a handful. A street "urchin" hit up the remnant for nickels, but pocketed only one. The country was still mired in a deep economic swamp, despite New Deal relief and recovery programs. At last, Berven opened up the bidding, offering at auction not only the Moraga campus but also, in turn and separately, three additional properties belonging to the College: the campus of its high school in Berkeley, 247 unimproved  acres on Foothill Boulevard in San Leandro, and 47 unimproved acres in the city of San Mateo. "Do I hear any bid for Parcel No. 1?" Berven asked. There was complete silence; it continued as other offers were made.