This event will be held at our 9th Ave. location.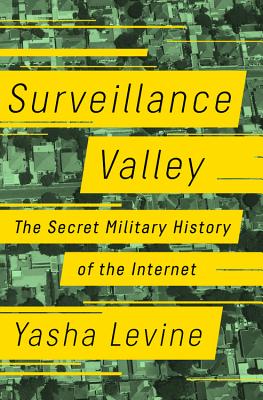 Yasha Levine discusses his new book Surveillance Valley: The Secret Military History of the Internet.

$28.00
ISBN: 9781610398022
Availability: Coming Soon. Available for Pre-Order Now!
Published: PublicAffairs - February 6th, 2018
Despite the emergence of story after story about politically charged email hacks, corporate-security breaches, and secret drone strikes, we still think of the perpetrators as bad actors. Yet as Yasha Levine shows in this bracing book, the truth is simpler. The internet was built to be a weapon, and it's been getting ever more effective.
---